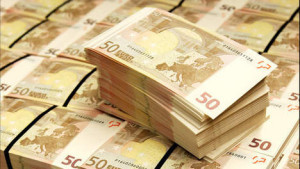 Meer dan de helft van de huiseigenaren houdt niet in de gaten of zij in aanmerking kunnen komen voor een lagere hypotheekrente. Bijna driekwart weet niet eens dat ze een lagere rente kunnen krijgen wanneer hun huis meer waard is dan de hoogte van de hypotheek, terwijl nog steeds 63% van de huizen 'boven water staat'. Dat blijkt uit onderzoek in opdracht van Delta Lloyd.
Huiseigenaren van wie de woning meer waard is dan de hypotheek die erop rust, zouden wel eens een hoop geld kunnen besparen door kritisch naar hun rente te laten kijken, zegt topbankier Joost Melis van Delta Lloyd. Omdat de lening een kleiner risico is voor de bank zou de rente omlaag moeten kunnen en kan zelfs tussentijds oversluiten voordeel opleveren, zo rekent Delta Lloyd desgevraagd voor. "Mensen zouden dit moeten laten doorrekenen door hun financieel adviseur om te zien of dit voordeel kan opleveren", zegt Melis.
Door het constante gehamer dat bijna 40 procent van de woningen 'onder water' staat (de hypotheek is hoger dan de waarde van het huis, red.), blijft het onderbelicht dat nog steeds meer dan 60 procent van de huizen meer waard is dan de hypotheek, zegt Melis. "Dat is het goede nieuws."
Verzilveren
Maar huiseigenaren moeten wel actie ondernemen om hun mogelijke voordeel te verzilveren. En daar wringt de schoen, weet Melis. Uit het onderzoek blijkt dat mensen vooral opzien tegen de kosten die oversluiten van de hypotheek met zich meebrengt en dat het 'veel gedoe' oplevert.
Volgens Melis heeft de hypotheekmarkt het afgelopen jaar de bodem wel bereikt en zal het aantal huizentransacties dit jaar verder oplopen. Het oversluiten van hypotheken daarentegen kan nog wel een zetje gebruiken. Op dit moment is dat nog geen kwart van de totale hypotheekmarkt. Voor de crisis was dit meer dan de helft.
Bron: De telegraaf