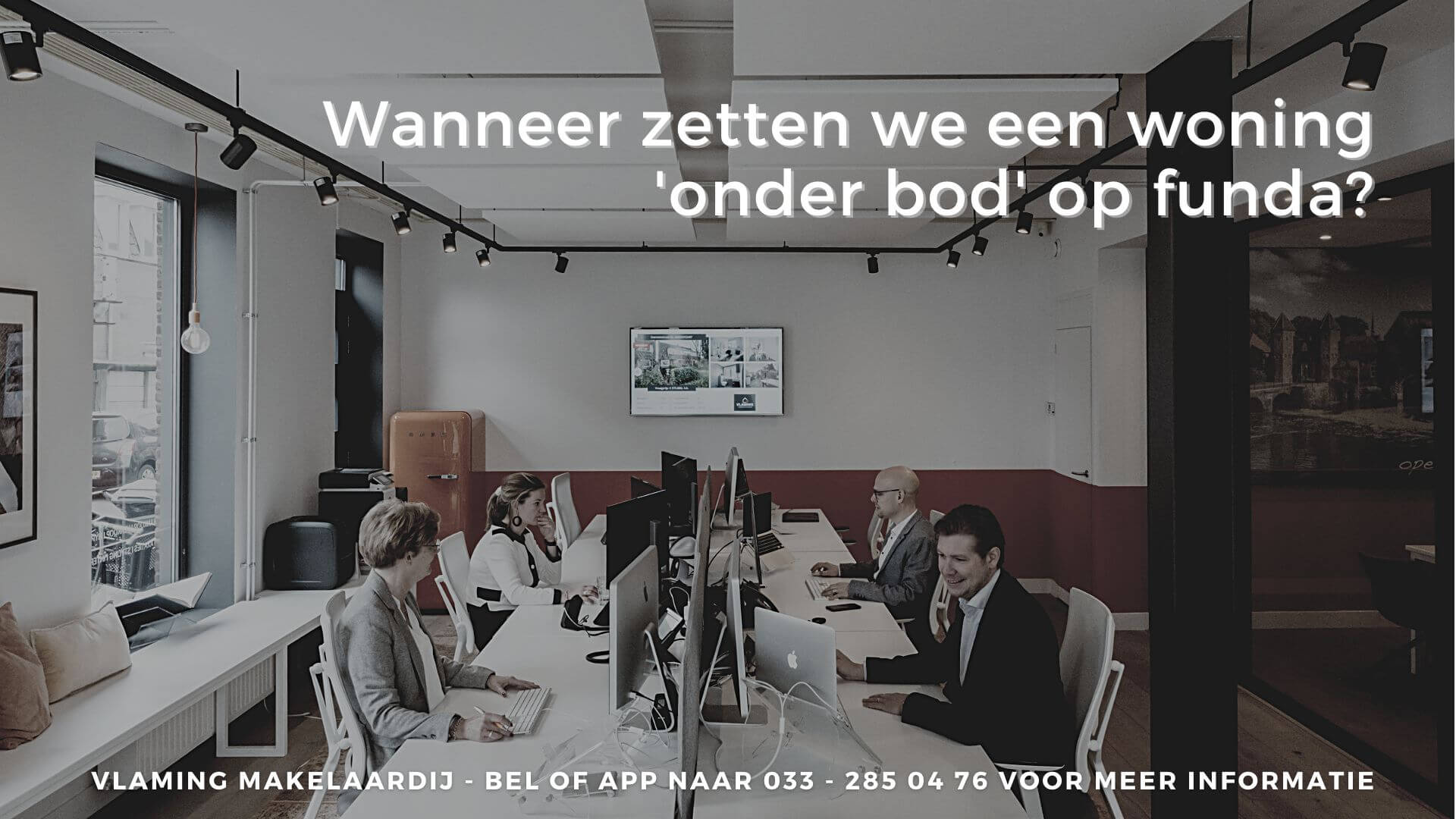 🙍‍♀️❓"Wanneer zetten jullie een woning 'onder bod' op funda?"
👨‍💼💬Hier is geen vaste regel voor, maar bij Vlaming Makelaardij doen we dat zodra we een woning mondeling verkocht hebben. Op deze manier is het voor jou makkelijk te herkennen of we de woning nog samen met jou kunnen bezichtigen.
---
---
Zodra we de woning mondeling verkocht hebben zijn we een aantal dagen druk bezig om alle gemaakte afspraken op papier te zetten. Hierna zal de koopakte door verkoper en koper ondertekend. Staan alle handtekeningen onder het contract? Dan zetten we de woning als 'verkocht onder voorbehoud' op internet.
Wil je op de hoogte gehouden worden wanneer de verkoop onverhoopt niet doorgaat? Bel, mail of app ons en wij houden je op de hoogte als de woning weer te koop komt. We laten het je dan ook weten wanneer we starten met de verkoop van een vergelijkbare woning!
📲 033 – 285 04 76 (klik hier om te bellen of hier om te appen )
📧 info@vlamingmakelaardij.nl